Home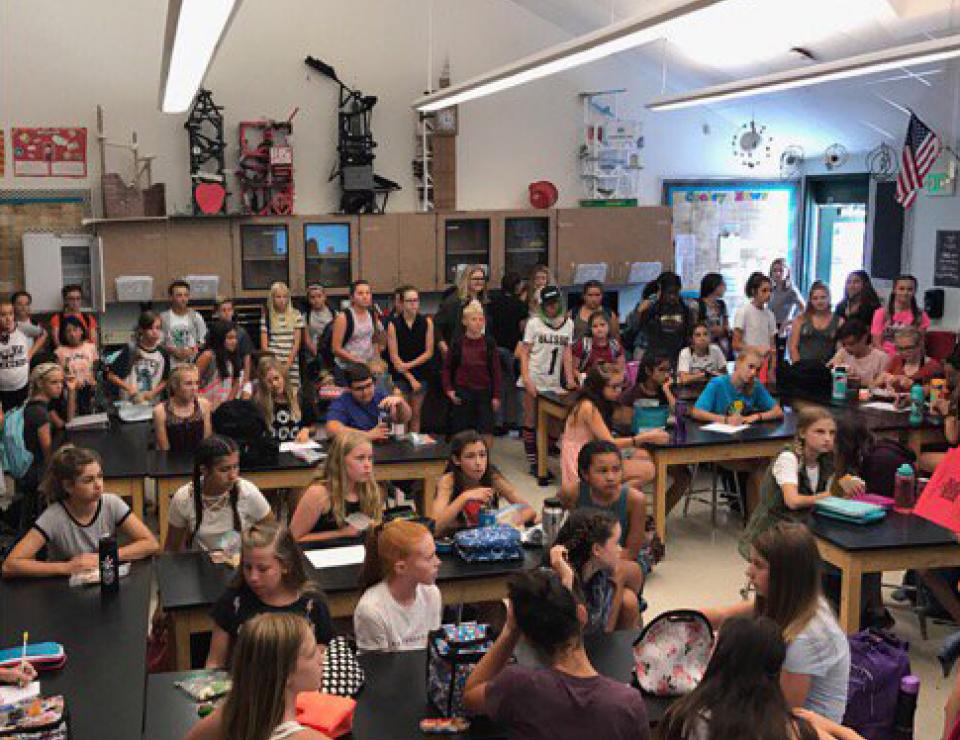 We provide every student with a middle school experience that is safe and successful physically, academically, emotionally and socially. Our school is part of the Positive Behavioral Interventions and Supports (PBIS) program, a nationwide team of schools that help students make positive choices every day and connect with staff in supportive ways. Our schoolwide expectations are: Be Safe, Be Responsible, Be Respectful, Be Kind.
Latest News
Parents please be extra safe when dropping off/picking up students.  Always use your blinkers and keep you eyes open for other students. Thank you!
Spelling Bee Results: Congratulations to the following students for advancing to the next level of the District Spelling Bee – Ethan Coulter, Andrew Mattson, Hannah Calhoun, Avery Eno, Tristan Beilin, and Armaan Pannu. Mrs. Christensen will call you up on Tuesday and give you the details for the next level.