Home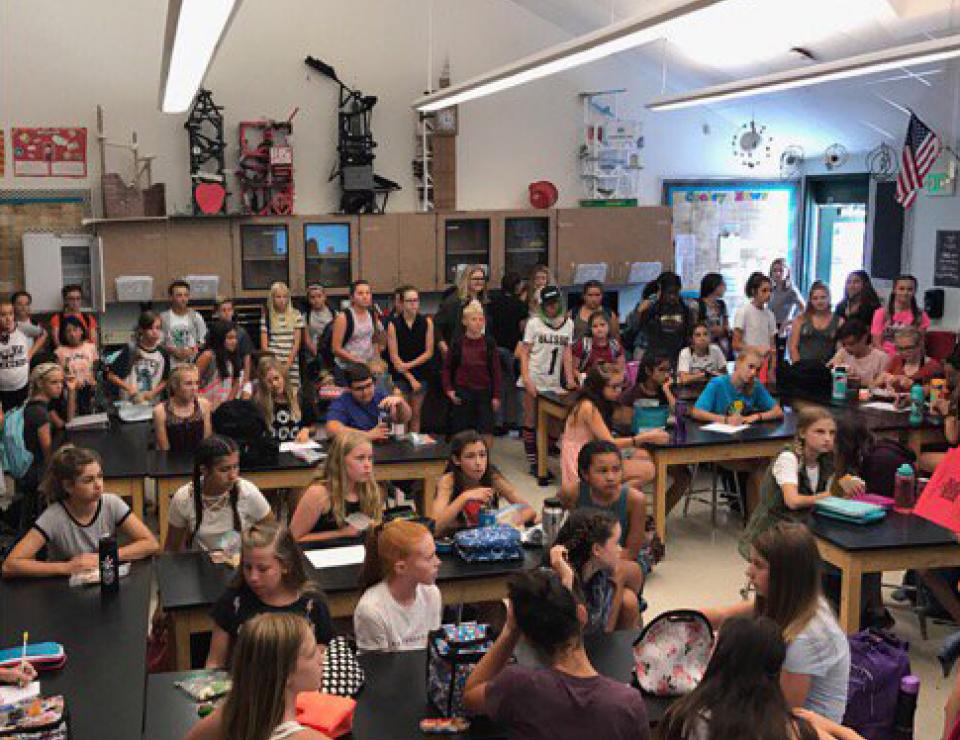 We provide every student with a middle school experience that is safe and successful physically, academically, emotionally and socially. Our school is part of the Positive Behavioral Interventions and Supports (PBIS) program, a nationwide team of schools that help students make positive choices every day and connect with staff in supportive ways. Our schoolwide expectations are: Be Safe, Be Responsible, Be Respectful, Be Kind.
Latest News
Cheer Cookie Dough Fundraiser: Our Cheerleaders are selling cookie dough to raise money for camp. If you are interested in purchasing, please contact our Cheer Coach, Elizabeth Lewis at cooleycheer@gmail.com. THANKS!!
Cheer Fundraiser at BJ's Restaurant on Thursday, July 11 from 4 to 9pm. BJ's is located at 1200 Roseville Parkway. BJ's will donate 20% of food and soft beverage sales to our Cheer Program.