Home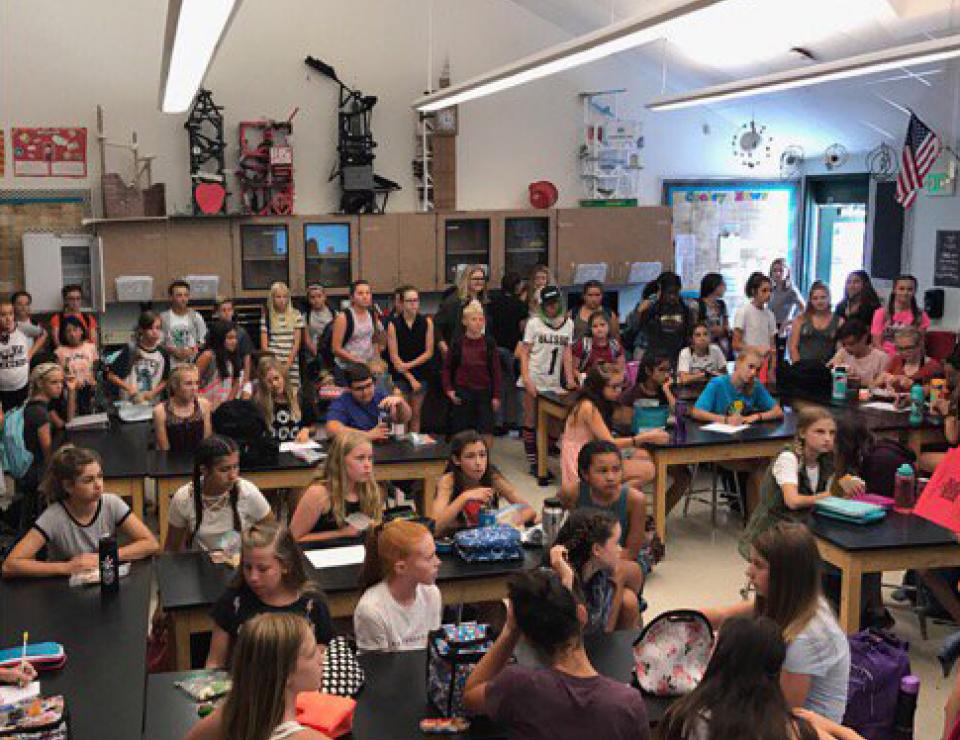 We provide every student with a middle school experience that is safe and successful physically, academically, emotionally and socially. Our school is part of the Positive Behavioral Interventions and Supports (PBIS) program, a nationwide team of schools that help students make positive choices every day and connect with staff in supportive ways. Our schoolwide expectations are: Be Safe, Be Responsible, Be Respectful, Be Kind.
Latest News
Parents please be extra safe when dropping off/picking up students.  Always use your blinkers and keep you eyes open for other students. Thank you!
Cheer and Dance Tryouts: For information on Cheer and Dance Tryouts, please visit our Athletic page. Thank you.
We Act Club: Love animals? Want to know more about how to adopt or take care of them? Come to room 71 on Friday for a special presentation from the SPCA!