Home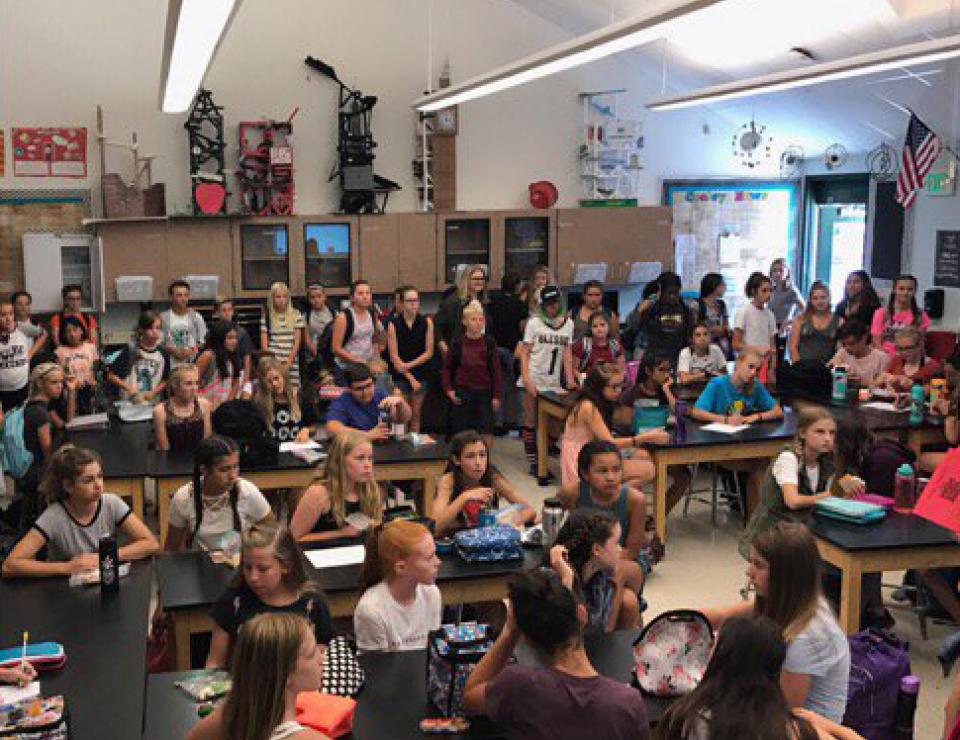 We provide every student with a middle school experience that is safe and successful physically, academically, emotionally and socially. Our school is part of the Positive Behavioral Interventions and Supports (PBIS) program, a nationwide team of schools that help students make positive choices every day and connect with staff in supportive ways. Our schoolwide expectations are: Be Safe, Be Responsible, Be Respectful, Be Kind.
Latest News
Important August Dates: Check In Day for 7th and 8th graders is on Tuesday, August 6. 7th Grade Check In is from 12noon to 2:00pm and 8th Grade Check In is from 2:00 to 4:00pm. Sixth Grade Orientation is on Wednesday, August 7. Orientation is from 9:00 to 1:00pm and then Check In is 1:00 to 3:00pm. A detailed letter will be sent home to parents the week of July 22.
The Cooley Office will open on Monday, July 29th from 8:00 to 4:00pm.